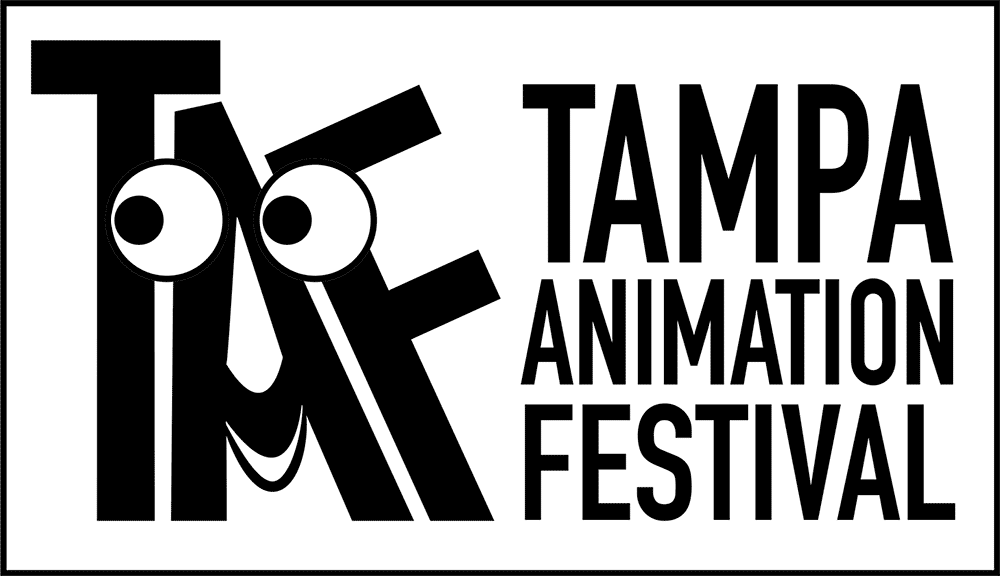 All events are free and open to the public
Arrive early to ensure seating
Free parking on Vaughn Center lot and Thomas Garage 
The Tampa Animation Festival will kick off with a screening of Laika Studios Coraline in the Falk Theatre on Friday October 19th at 8 pm
Brad Schiff, a University of Tampa alumnus, animator and Oscar Award-nominee who has worked on films such as Coraline, Corpse Bride and ParaNorman, will lead a Q&A session after a screening of Coraline at UT on Friday, Oct. 19.
The festival will continue on October 20th in the Vaughn Center Reeves Theatre and run from 11 am – 10 pm.
PROGRAM
Revolting Rhymes 11-12N
From Magic Light Pictures, the production company that made such beloved Oscar-nominated animations as The Gruffalo, Room on the Broom, and Chico & Rita, comes this brilliant adaptation of Roald Dahl's collection of poems that re-interpret six well-known fairy tales, animated in the style of Quentin Blake's original illustrations. Revolting Rhymes was nominated for an Academy Award this year.
Note: These films may be a little too dark and scary for younger kids but are perfect for older kids.
Tribute to the NFB, 12:30-2PM
Canada's public film producer and distributor, the National Film Board of Canada (NFB) is recognized the world over as one of the great cultural laboratories for innovation. Their artists and artisans lead the way with creative advances in digital and stereoscopic animation. Since the NFB's founding in 1939, it has created over 13,000 productions and won over 5,000 awards, including 17 Webbys, 18 Canadian Screen Awards, 12 Oscars and more than 90 Genies. While 3000 NFB productions can be streamed online at NFB.ca, enjoy this premium selection on the big screen at the Tampa Animation Festival.
Blind Vaysha
The Head Vanishes
Land of the Heads
Madame Tutli-Putli
Runaway
Ryan
Strange Invaders
Subservience
Wild Life
Documentaries & Mockumentaries: 2:30-4PM
Whether telling true stories or truly just telling stories, these films use creative approaches and innovative animation techniques to illustrate life in all of its fascinating aspects. From computer-generated imagery to shadow puppetry to stop motion animation from a variety of materials including balls of yarn or recycled guns, these mixed-media hybrids bring to life inspiring and intriguing stories that are miraculous, outrageous, and hilarious. Can you tell which films are the actual documentaries and which are the mockumentaries?
Abuelas (Grandmothers)
The Centrifuge Brain Project
The Forger
In A Nutshell
Kafka Shrugged
Little Fiel
Lotte that Silhouette Girl
Nueva Vida
Ryan
Some Vacation
Subotika: Land of Wonders
Life Stories, 4:30-6PM
The meaning of life changes depending on one's perspective. Animation offers yet another perspective of a world by exaggerating the subtle details or highlighting the visual cues as a means for communication. Animation never loses that childlike wonder, no matter which phase of life it's exploring; from childhood with its fear of change to a midlife crisis that welcomes change to processing the unavoidable changes that come with death. Humans, animals, and otherworldly beings are all passengers on this omnibus of life that explores comedic and tragic themes through a dazzling array of animation styles.
Araan
Aria for a Cow
Carlo
Catherine
The Kiosk
The Lost Thing
My Childhood Mystery Tree
Negative Space
The Perfect Houseguest
Rising Hope
Weekends
Love Stories, 6:30-8PM
Charming and sensuous…animation lends itself particularly well to affairs of the heart and their passionate abstract emotions which can be expressed by a tiny symphony orchestra or made into elaborate balloon sculptures. Through animation, objects and animals can be personified and anthropomorphized to mirror our own human relationships. A flock of flamingos in the tropics or polar bears in the arctic, shed insight into sociological expectations while a man's obsession with a painting reveals a psychological exploration. Whether a woman falls in love with a cockroach or a man falls in love with a mosquito, animation makes anything possible.
Air-Mail
Flamingo Pride
Flat Love
Harald
Josephine and the Roach
Love is a Sting
The Orchestra
Poles Apart
Twisted
Tales for Halloween, 8:30-10PM
Animation was made for Halloween with its fantastical settings, ethereal art design, and other-worldly digital effects that know no boundaries. Featuring alien babies, old witches, headless vampires, and the Grim Reaper, these tales run the gamut from mythological monsters to a late-night lake encounter to a post-murder celebration. These spooky films will get you in the Halloween spirit and possibly inspire some new character costumes and party decorations.
Cabaret Kadne
Creature from the Lake
The Death, Dad & Son
The Erlking
Garden Party
Land of the Heads
Mythopolis
Strange Invaders
Tombs & Rides
The Twin Girls of Sunset Street
T.P.